Eurovision 2023 - The Tech (Just some thoughts)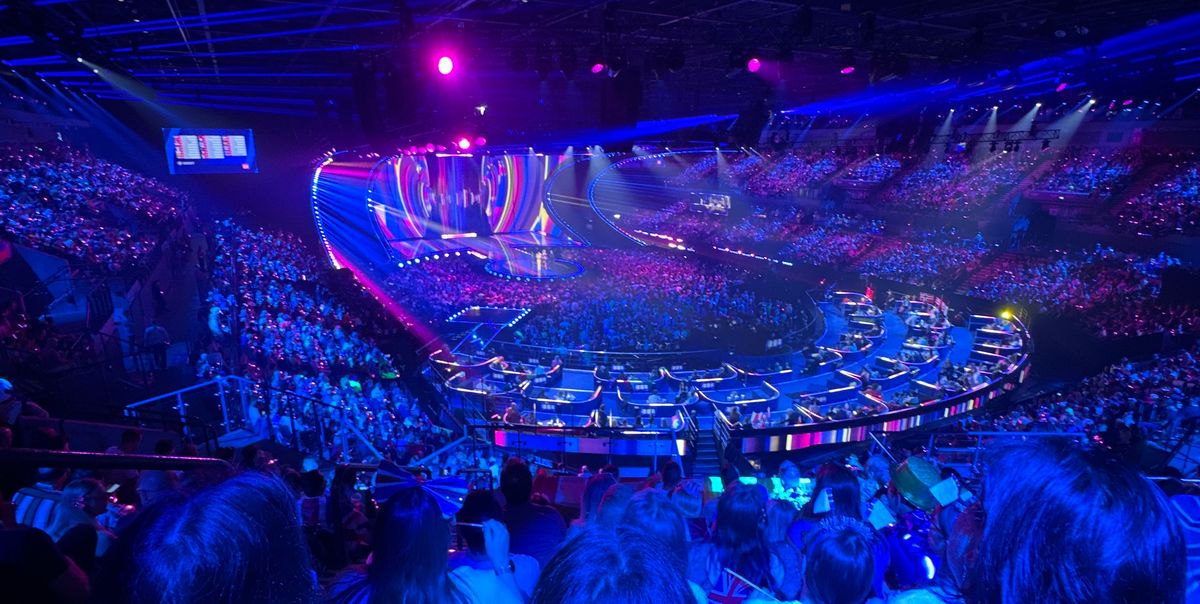 First off, if you worked on Eurovision 2023, great job! This post comes from an understanding that sometimes things aren't possible due to rights, rules etc, but is instead based in an "Ideal World".
Here's what I'll cover:
Attendee experience
IMAG
Bands
1. Attendee experience
This honestly was probably the worst part of physically going to Eurovision. We found it really hard to find details of where to go, when, or what was going on. A lot of this could have been made easier/better would have been to either sent a nice web page with all the info on or had a section in the app.
We had no idea that there were performances going on throughout Liverpool nor that we couldn't access the Eurovision Village (that needed a separate ticket). When it came to getting in to the venue no maps had been shared nor could I find a time that the doors opened for us to get there for.
Overall it was really disjointed and hard to understand (in my opinion as a first time attendee). The digital ticket did have our section and block on but no information as to arrival time etc.
The only information we got sent before the event was a couple of emails about train strikes.
How could this be fixed?
Well either a proper website that has all of the information in one place (no scattered throughout eurovision.tv, bbc.co.uk, ticketmaster.co.uk and random news sites), or a section in the app with it all. An email a couple of days before and the day before would be nice, many other events do this. Build in updates for travel to that (where is park and ride, trains, parking etc) along with information on entry to the event with a last section of "Why not make a day of it? We have these things to do around the event!"
2. IMAG
If you're wondering what that means, Image MAGnification (the big screens in the venue). A few issues with these:
They constantly went on and off.
There we not enough of them.
I understand that the IMAG screens should never be seen in TX (I've written macros for this many times!) but in 2023 there are solutions available to broadcasters to fix this. Systems like GhostFrame would allow them to have a black signal being sent to them (or a different signal to make them look like lighting fixtures) while still being able to send the full TX feed to them. Either that or be specific in their use, if anything they are distracting coming on and off, maybe just stick to using them for VTs and graphics.
For Liverpool there were only two IMAG screens with no repeaters towards the back of the arena. The only way I could really see what was on was by looking at the screens in the artists' green room (which even showed the testcards and pre-show rehearsal!). In previous years there have been screens further back, it would have been nice to have had something (I know there's not much room in the roof of the M&S Bank Arena though). Even just some large TVs (90" maybe) for each block? Trying to read the voting graphics from the other end of the arena was pretty much impossible!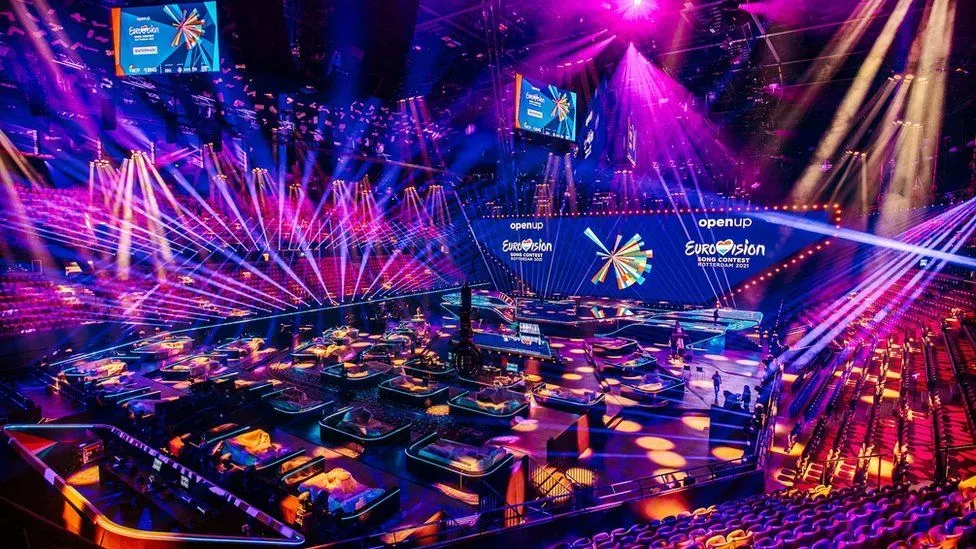 3. Bands
Before the event I saw a fair bit of discuasion online about if the final would have LED bands or just people with phones. The answer was, both!
The bands were used for performances outside of the competition (interval acts, preshow etc) to great success. All the countries' performances were as they were during the semi-finals with some light encouragement to have phon lights on by stage management before a couple of acts.
The only downside to them were they were left on a pink at the end of the show with no way of using them after, nor did I see a collextion area for re-using them.
For my fellow nerds curious as to whats in a Xyloband, here's some photos. Looking at the internals it appears that the RF chip (CMT2210LC) seems to operate in the 433.92 MHz spectrum.
LEDs are not any kind of smart (not expected).
Batteries were non-replaceable without opening the band up.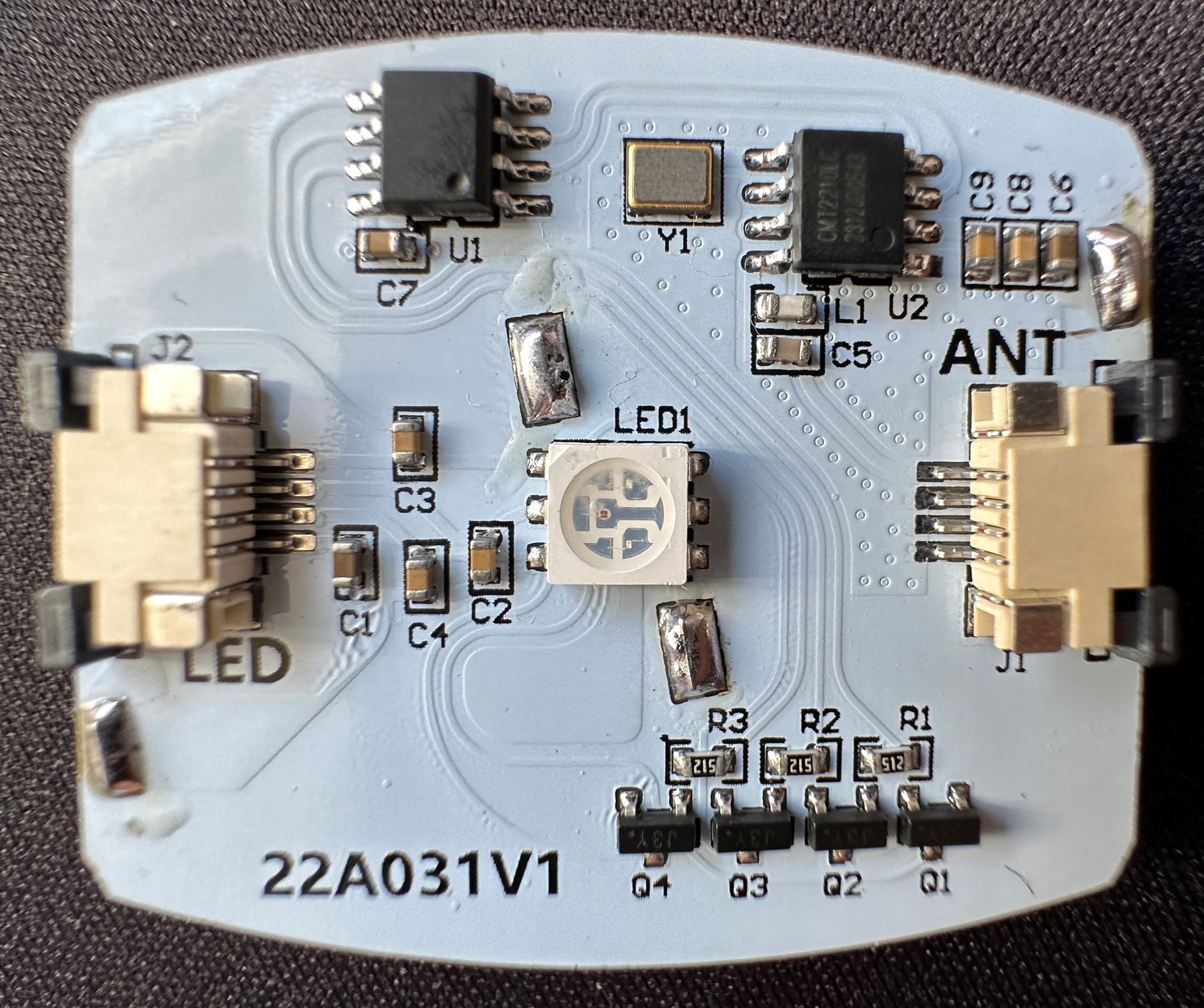 Time to wrap up!
Well thank you for reading! I know there's been people chatting and complaining online about the audio mix for the shows, but i think this is more down to bad speakers built-in to TVs (which is a conversation for another post), as we thought it was superub in in the arena and when watching at home with a Sonos Arc.
All together Eurovision 2023 was pretty freaking awesome! The team behind it produced an fantastic event and it seems artists throught so too. No event can be 100% perfect, but it's hard not to be proud of the BBC for their work on Eurovision and the Coronation. These two major events didn't exist 12 months ago, and they will likely be the most watched events of the year.
Well there we go, Eurovision 2023 has been done. Who knows, as more details come out around the technical side I might update this post (or write another one 🤔😅)